---
This post is by
Michael Zhang
from
PetaPixel

Click here to view on the original site: Original Post
---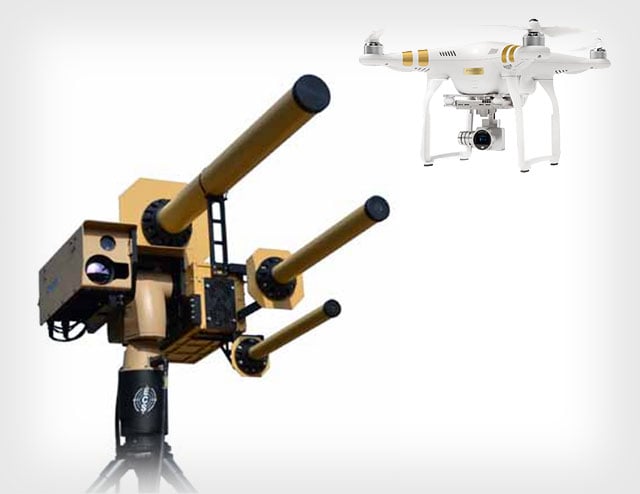 Camera drones have opened a whole new world of possibilities for photographers looking for a way to capture aerial images, but the meteoric rise in drone adoption has also opened up Pandora's box as well. Now a new industry is emerging alongside the booming drone industry: anti-drone defense systems.
New technologies are being developed in order to keep drones away from places they shouldn't be or doing things they shouldn't do.
Just last week, multiple drones kept firefighters grounded during a wildfire in Southern California. State senators responded by introducing new bills that give firefighters permission to take down drones that are interfering with rescue operations.
That's just one case in which authorities would like to have more control over the flight of consumer drones. Another would be the possibility of weaponized camera drones flying around. A lighthearted video of a fireworks-shooting drone went viral earlier this year, but people
Continue reading "Anti-Drone Systems Are Starting to Take Off"