How Long to Get Photos Back from Photographer?
After a photo shoot, be it a wedding or a family photo shoot, you will be very eager to see the final images. But, at times, the turnaround time of the photographer can be slow. There are many factors that affect this turnaround time. As a customer, you will be interested to know the various factors that affect the length of time taken by the photographer to share the photos with you.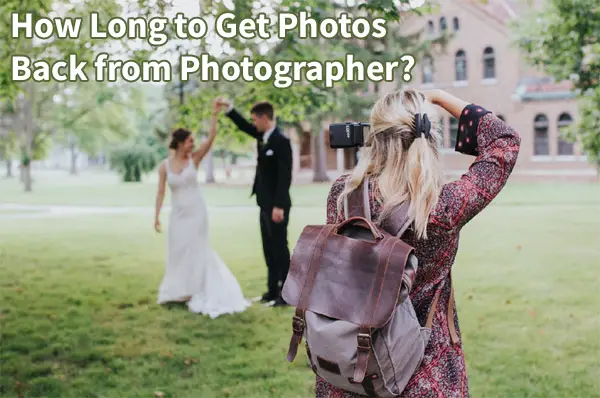 As you all know, there are different genres of photography. The turnaround time will be different for each of these genres. The time taken by a wedding photographer to share the photos will be different from that for a maternity photo shoot.
In this article, I will share with you the approximate time taken by different types of photographers to share the pictures. It will give you a better idea about the time duration to receive your pictures and make you less nervous that something might be wrong.
In general, a photographer's turnaround time depends on many factors such as season, editing needs, number of images, number of people in team, photoshoot schedule, and printing requirements.  Time to get photos back varies by genre, with wedding photos taking 3 to 8 weeks, newborn photos a week or more, family photos 7 to 10 days, maternity photos a week or more, and engagement photos up to 3 weeks.  Let's discuss in detail.
What factors affect the turnaround time?
The turnaround time for the pictures depends on many factors. I will list all the factors that affect the turnaround time.
Season
If you are doing the photo shoot in the peak season when most of the photographers will be busy with back-to-back work, then you can expect some delay in receiving your images. You can expect to get …