What Techniques Do Wildlife Photographers Use to Get Close to Their Subjects?
Are you looking for techniques that can help you get close to wild animals? You've come to the right place. Wildlife photography is one of the most exciting and beautiful forms of nature photography. It needs a lot of patience and hard work, though.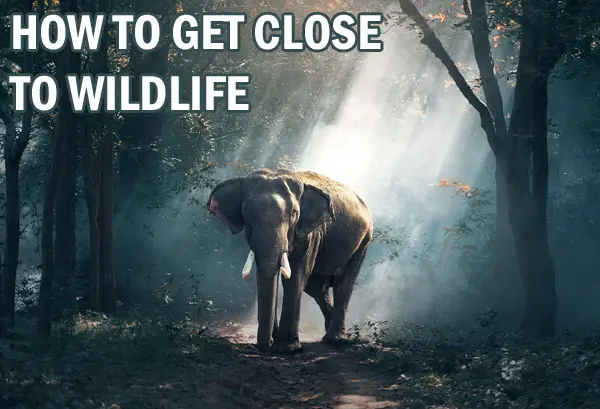 This article discusses  the techniques wildlife photographers use to get close to their subjects.
To get close to wildlife, photographers study their subjects habits and locations, camouflage themselves and use blinds, use specific tele lenses and converters, high resolution cameras, tripods and monopods and remote shutter releases.  They use techniques for approaching animals and at times leave their cameras.  Drones are also used.  Read on for specifics.
Finding Locations
Do you want to know how to find places to take pictures of wild animals near you? Lakes, parks, botanical gardens, natural habitats, and forests are some of the places where you can photograph birds and wild animals.
Do online research. There is a lot of information out there what species can be found where.  Besides websites about national parks etc, there are forums where you can find out first hand from people.  There are also pamphlets available at welcome centers and tourist information centers once you get to your destination.
Raccoons and squirrels can be found in urban and suburban areas. And forests are home to hundreds of wildlife species, from reptiles and amphibians to birds and mammals. Find a secluded area in the forest, and observe silently.
The animals will show up when everything is silent. However, moving about will probably frighten the animals before you even see them. Are you an early bird? You can increase your chances of seeing the wildlife by getting up early in the morning.
Freshwater habitats like ponds, lakes, and rivers are home to …