You've probably seen people using their DSLRs in place of webcams while streaming, and if you already have a DSLR, it could be an excellent option for you to do the same.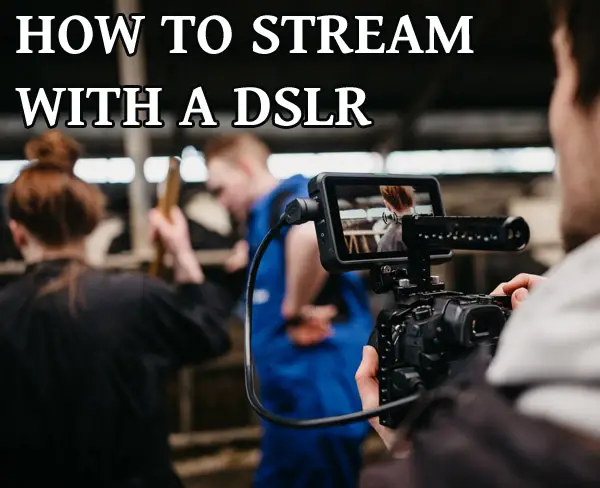 This article will tell you everything you need to know about how to stream with a DSLR. After reading this, you'll be more than ready to start off your streaming career.
In general, streaming with a DSLR involves using the proper equipment such as a quality USB and HDMI cable, setting up your broadcasting software, customizing your stream, picking the right focus type for your environment, having a fully charged battery, and using a good quality microphone. Let's get into the details.
There are numerous benefits to using a DSLR as your camera while streaming. The most obvious benefit would be the image quality, as a DSLR is made for capturing high-quality image content. This comes with another very useful option: the ability to control your image however you want. On DSLRs, you can change lenses depending on your filming environment, and customization is always a great option to have while streaming.
While streaming with a DSLR might require more space, it comes with various benefits, and once you learn how streaming with a DSLR is done, you will never go back.
Everything You Need To Know About How To Stream With A DSLR
Before delving down into what exactly you need to do when starting your stream, let's see how you need to prepare in order to be able to stream with your DSLR as the camera of choice.
As you probably know, streaming requires special equipment, and sometimes a significant number of it. However, here we have the basics to make this setup work for you.
Use High-quality USB Cable
As using a DSLR for …