Introduction
During the DSLR era the Nikon users always envied the Canon users for their fast f/1.2 primes – even though most would have never willingly admitted to that. But those f/1.2 primes came at a price not only quantified in hard earned dollars: autofocus inaccuracies and focus shift could really spoil the party.
Now the modern mirrorless cameras solved these issues, and when the first AF adapters for E-mount came out some people even said these lenses work better on Sony mirrorless cameras than they ever did on Canon (D)SLR cameras.
So let's find out together in this review, if there is still a reason to get and use this lens in 2023.
Sample Images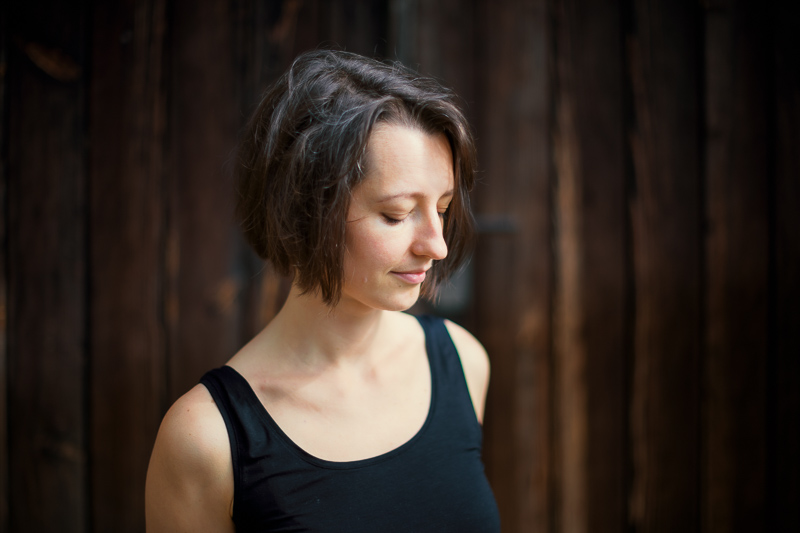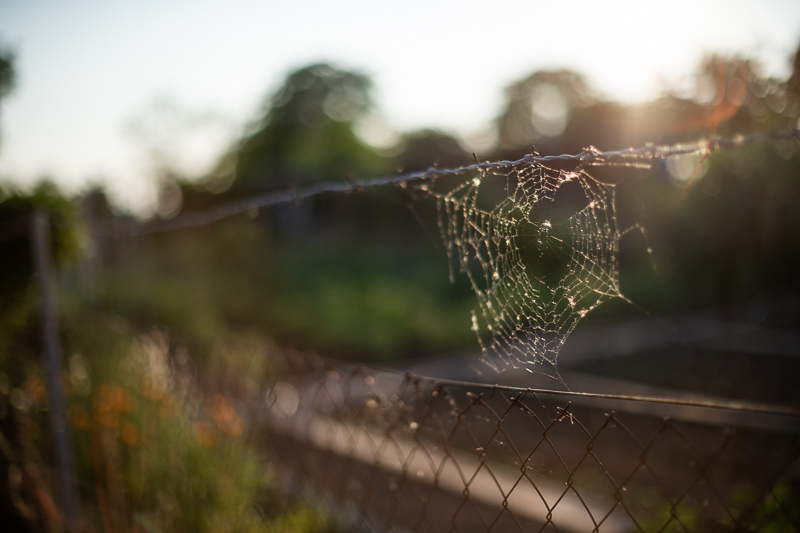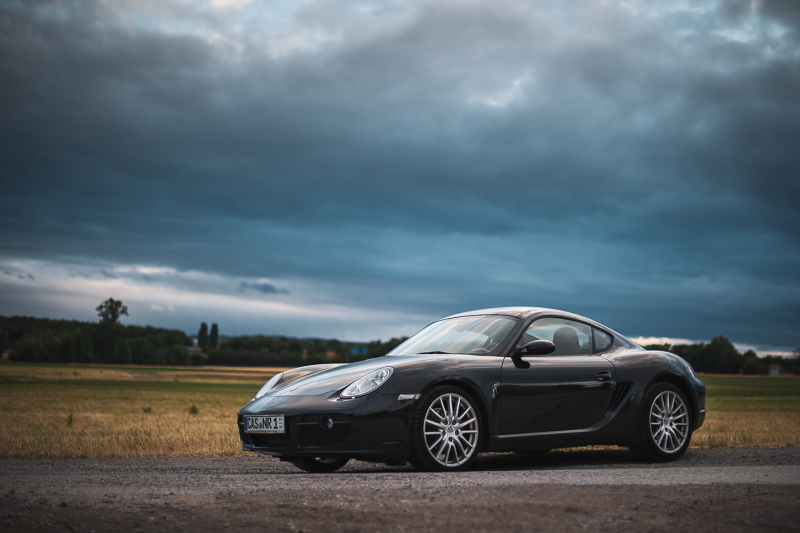 You can find most of the sample images in full resolution here.
Specifications / Version History
With the introduction of the EF-Mount in 1989 Canon also released a halo flagship 50mm lens: the Canon EF 50mm 1.0 L USM. For various reasons this has never been a mainstream lens and it took almost 20 years, until 2007, for Canon to add a more reasonable and more affordable 50mm lens to their high-end L-lineup: the Canon EF 50mm 1.2 L USM. Now what is very interesting: this lens is using a simple unit focus and not a floating elements design – unlike its predecessor the Canon FD 50mm 1.2 L. That is a bit of a strange decision for an expensive flagship 50mm lens.
This lens has the following specifications:
Diameter: 86 mm
Field of view: 46.6° (diagonally)
Length: 66 mm + adapter
Weight: 592g + adapter (without hood, without caps)
Filter Diameter: 72 mm
Number of Aperture Blades: 8 (rounded)
Elements/Groups: 8/6

Close Focusing Distance: 0.45 m
Maximum Magnification: 1:6.5
Released: January 2007
Mount: Canon EF
buy from amazon.com | amazon.de | B&H | ebay.com | ebay.de (affiliate links) and the price is $1399 (new)
Disclosure
This Canon EF 50mm 1.2 L USM was kindly provided free of charge by one of our readers for reviewing purposes, thanks a lot!
Handling/Build quality
The Canon EF 50mm 1.2 L USM features the typical Canon L build quality, same as e.g. the Canon EF 135mm 2.0 L USM. The lens seems to be made from a mix of high quality polycarbonate and metal. The few marking seem to be only printed on though.
Unlike the Canon EF 85mm 1.2 L or the Canon EF 50mm 1.0 L this lens does not feature a focus-by-wire design. The focus ring is mechanically connected to the helicoid and it takes ~140° rotation from infinity to the minimum focus distance (0.45 m). Also unlike the other two Canon lenses this is just a simple unit focus design. The whole optical block moves visibly back and forth in the outer barrel.
On the side of the lens is a small AF/MF-switch.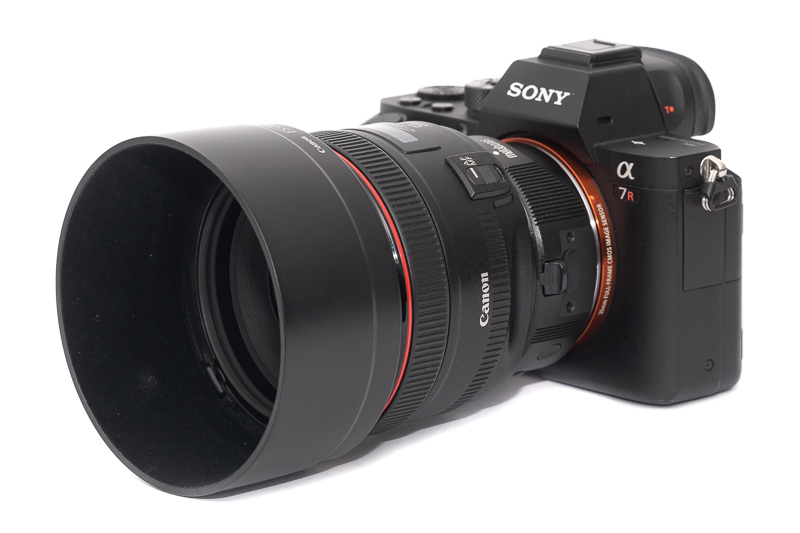 There is an official bayonet-style hood (ES-78) available for this lens and it even has felt on the inside. It makes an already big lens pretty huge though.
On earlier samples of this lens the front retention ring may also come of when using the hood, either buy screwing it on too tightly or when bumping into something. More on that topic here.
In lack of other comparable 50mm lenses I am showing you a size comparison to the Mr. Ding 50mm 1.1. Taking into account the adapter the Canon is similar in size to the Sony FE 85mm 1.4 GM.
I tried the lens with the Sigma MC-11 as well as the metabones MK IV and it worked well with both of them. I do prefer the metabones adapter because in its advanced mode it allows for focusing with working aperture to get rid of the focus shift.
Vignetting
light falloff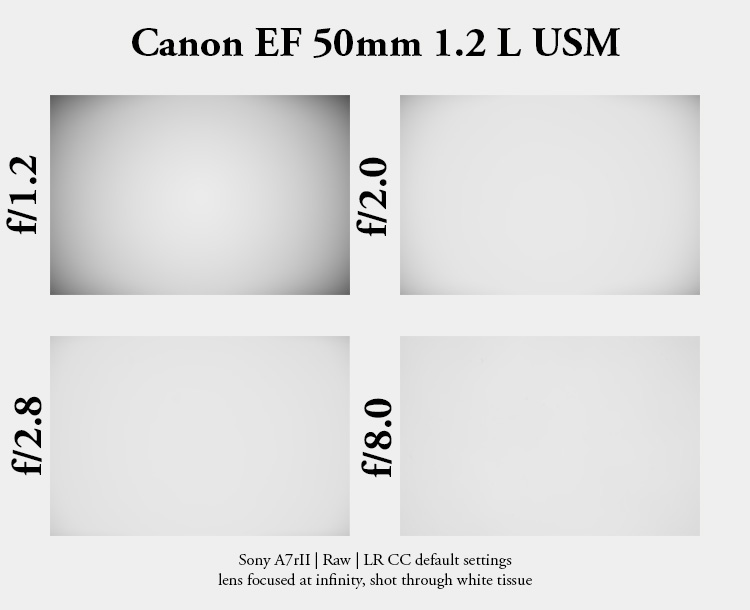 | | |
| --- | --- |
| f/1.2 | 3.1 EV |
| f/1.4 | 2.7 EV |
| f/2.0 | 1.7 EV |
| f/2.8 | 1.0 EV |
| f/4.0 | 0.6 EV |
| f/5.6 | 0.5 EV |
| f/8.0 | 0.5 EV |
| f/11-f/16 | 0.4 EV |
The Canon EF 50mm 1.2 L USM is a big lens, but the diameter of the lens elements is in fact not nearly as big as the outer dimensions of the casing suggest. At wider apertures the vignetting is about half a stop higher compared to the Samyang 50mm 1.2 XP or the Meike 50mm 1.2 (both available for EF mount as well) and also higher than those of the compact Voigtländer 50mm 1.2 E.
The good news is that by f/2.0 the vignetting is already greatly reduced.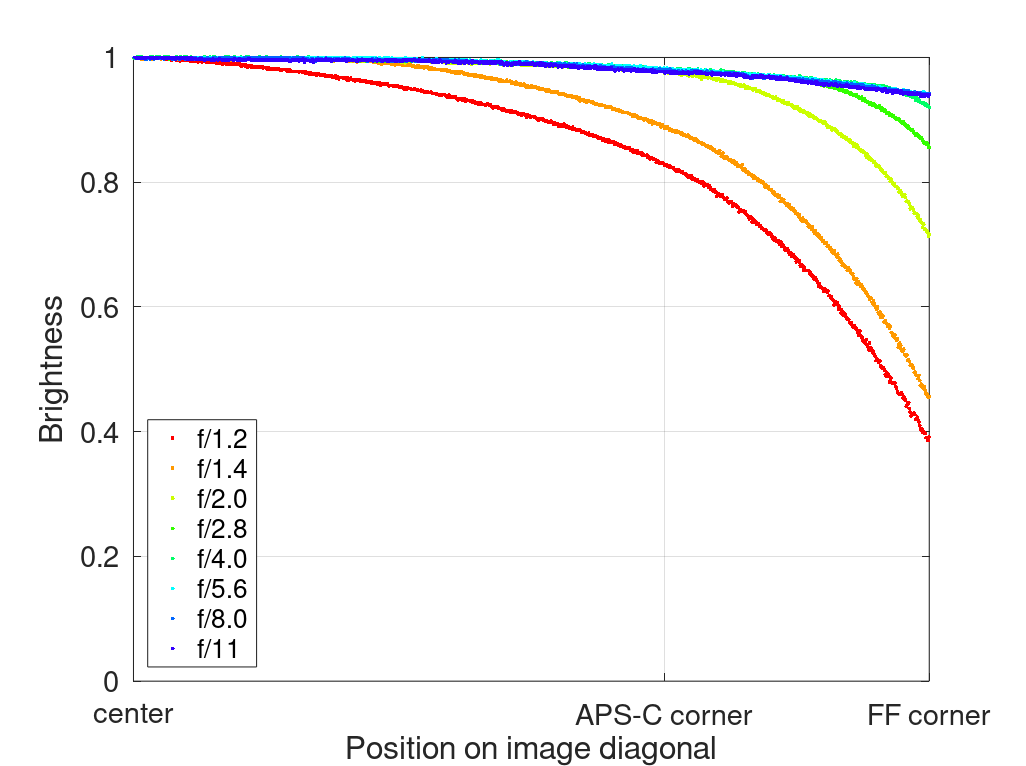 It is recommended to have a look at this article first to get an idea how this brightness graph works.
optical vignetting

Fast lenses usually show a noticeable amount of optical vignetting. Without going too much into technical details optical vignetting leads to the truncation of light circles towards the borders of the frame.
In the center of the frame almost every lens will render a perfect circle, but only lenses with very low optical vignetting will keep this shape in the corners.
So in the following comparison we move from the center (left) to the extreme corner (right) and see how the shape of the light circle changes.
I did not shoot the lenses side by side, if I did the light circles would be of same size at shared apertures. The lenses were set to 0.7 m focus distance, results may vary at other distances.
The Canon lens actually performs very similar to the Samyang 50mm 1.2 XP. At wider apertures there is a lot of optical vignetting and light circles close to the corners are also truncated by the adapter (mechanical vignetting). The Sigma MC-11 (this is the one I used here) cuts the highlights a little less than the metabones MK IV.
What surprised me a great deal: there are absolutely no onion rings visible. This cannot be said about the Meike 50mm 1.2, that also shows higher optical vignetting than the other two.
Sharpness
Focus shift
Sony A7rII | Canon EF 50mm 1.2 L USM | 50% crops
The Canon EF 50mm 1.2 L USM does show focus shift and it is enough for the subject not to be in the focal plane anymore, especially on stopping down to f/2.8.
With the later metabones EF->E adapters you can use this lens in its "advanced" mode and it will behave like a native Sony lens with stopped down metering and AF, getting rid of any focus shift issues completely.
infinity
(42mp Sony A7rII)
This Canon EF 50mm 1.2 L USM is not perfectly centered (I also wouldn't expect that of a 16 year old 50mm f/1.2 lens) and I am showing you the better corner here.
As I told you before this is a unit focus lens and unit focus lenses can only be optimized for a certain focus distance and looking at these results I don't think that distance had been infinity.
At f/1.2 to f/1.4 this lens is seriously soft. Not only softer than the more complex Samyang 50mm 1.2 XP, but also softer than the much cheaper Meike 50mm 1.2 (both lenses featuring a floating elements design by the way). Actually at these aperture values the performance is similar to the 60 years old Canon 50mm 1.2 LTM.
By f/4.0 most of the frame looks really good and by f/8.0 to f/11 also the corners hardly leave anything to be desired.
Comparing this lens to the latest f/1.2 lenses also shows how far we have come. The Sigma 35mm 1.2 Art DG DN as well as the Sony FE 50mm 1.2 GM and of course also the Canon RF 50mm 1.2 L show much better performance at wider apertures – at all distances.
portrait distance (1.4 m)

Now obviously the main application for a 50mm lens as fast as f/1.2 is for portraiture and I would also expect this lens to have been optimized for these distances, so let's see how it fares at a typical portrait distance of 1.4 m.

I refocused for every shot and aperture to get the best possible result at different locations in the frame (center, inner midframe and outer midframe).
The circle of the dollar bill is more or less the size of a human eye.
f/1.2 <—> f/2.0
Sony A7rII | Canon EF 50mm 1.2 L USM | 100% crops
The contrast isn't record breaking high at f/1.2 but it is possible to get good enough performance for portraits at focus point even in the outer midframe area.
The performance here is similar to the Meike 50mm 1.2. Now the Samyang 50mm 1.2 XP with its more complex optical design has way higher contrast and resolution at f/1.2, but in the outer midframe it wasn't as easy to focus due to some astigmatism.
close (0.45 m, 1:6.5)

100% crops from center, A7rII, because of focus shift (see corresponding section) I refocused for every shot.
Now here is something that really leaves me wondering. The predecessor, the 27 years older Canon FD 50mm 1.2 L, made use of a floating elements design. The 18 years older halo Canon EF 50mm 1.0 L made use of a floating elements design. The 18 years older Canon EF 85mm 1.2 L also made use of a floating elements design. This lens doesn't and it is really obvious because the performance at its minimum focus distance is all but great at wider apertures.
What also doesn't help: contrast and resolution do not peak in the same focal plane, therefore the f/1.4 crop has lower contrast but more resolution than the f/1.2 one.
The Samyang 50mm 1.2 XP focuses just as close but performs way better. To match the Samyang's performance at f/1.2 the Canon needs to be stopped down to something between f/2.0 and f/2.8.
While the Meike 50mm 1.2 doesn't focus as close, it still shows a better performance and even Meike thought of adding a floating elements design.
Flare resistance
As always evaluating flare is a complex matter since you can get any lens to look bad if you push it hard enough and a slight change of scenario can affect results a lot.
That being said this is a very fast lens with big glass elements first released in 2007 so I don't expect a great performance here. But maybe we will all be positively surprised.
With a strong light source close to the very corner of the frame a big flare can be created, this is the case for most lenses actually. With the sun somewhere in the frame all kinds of artefacts can be created:
Sony A7III | Canon EF 50mm 1.2 L USM | f/1.8
At f/1.2 even a ring flare can be created, it disappears on stopping down to f/2.4:
Sony A7III | Canon EF 50mm 1.2 L USM
Stopped down to f/11 the performance doesn't actually improve, sometimes the artefacts are even bigger and more distracting:
Sony A7III | Canon EF 50mm 1.2 L USM | f/11
I tried to fabricate a scenario where the hood helps, but I did not manage to do that, meaning the hood doesn't really make a difference.
The Samyang 50mm 1.2 XP also didn't perform great in this category, but still a bit better. The best performer is the Voigtländer 50mm 1.2 Nokton E, it is very rarely to encounter any unwanted artefacts with that lens.
We should also keep in mind this is a lens that will primarily be used for portraiture and some people like to have lens flares in their pictures here.
Coma
100% crops from extreme corner, Sony A7rII
This is another category where the Canon cannot keep up with the latest high performance f/1.2 lenses like the Sony FE 50mm 1.2 GM or Sigma 35mm 1.2 Art DG DN. When I reviewed the Samyang 50mm 1.2 XP I wasn't too impressed by its coma correction, but it is still a lot better than what we see here.
The artefacts not being symmetrical might be another sign of this lens not being perfectly centered.
Distortion
Sony A7III | Canon EF 50mm 1.2 L USM | f/8.0
The Canon EF 50mm 1.2 L USM shows a low amount of barrel distortion. A correction profile is available in Lightroom/ACR that does a very good job at correcting it.
Bokeh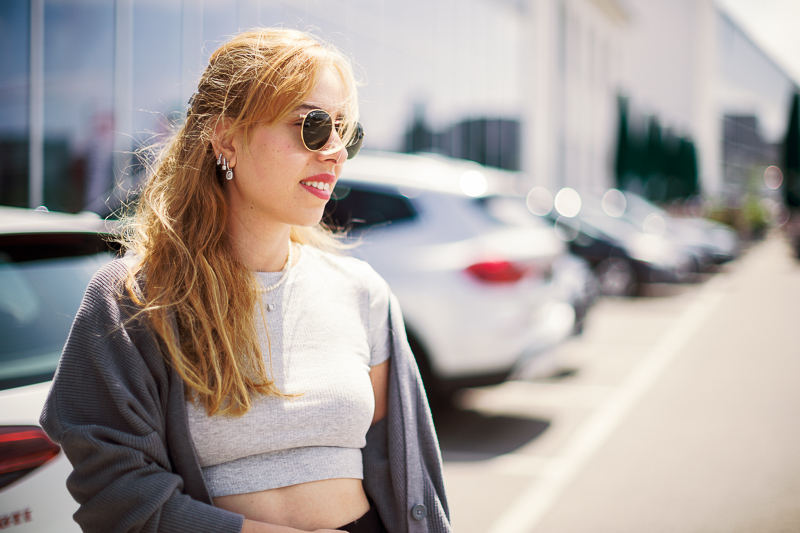 We talked about focus shift, vignetting, sharpness, distortion and coma. But does any of that really matter for a 50mm f/1.2 portrait lens? Not neccessarily. My all time favorite portrait lens is the Sony FE 85mm 1.4 GM, disregarded by many people for "lacking sharpness" at f/1.4. An argument I can barely take serious. So let's see how the Canon EF 50mm 1.2 L USM fares in its prime category.
Sony A7III | Canon EF 50mm 1.2 L USM
From this comparison we see two things: contrast and sharpness are pretty good even with the focus point off center, but at f/1.2 and f/1.4 the bokeh can only be described as busy.
Stopped down to f/2.8 the bokeh is a lot calmer, but still not as smooth as the latest 50mm lenses optimized not only for sharpness but also out of focus rendering.
Sony A7III | Canon EF 50mm 1.2 L USM
In this scene the rendering at f/1.2 actually reminds me a lot of the MS-Optics 50mm 1.0 when stopped down to f/1.4. The difference between f/1.2 and f/2.0 is really big, not only in terms of quantity but also quality.
Let us now check how the lens performs at different distances.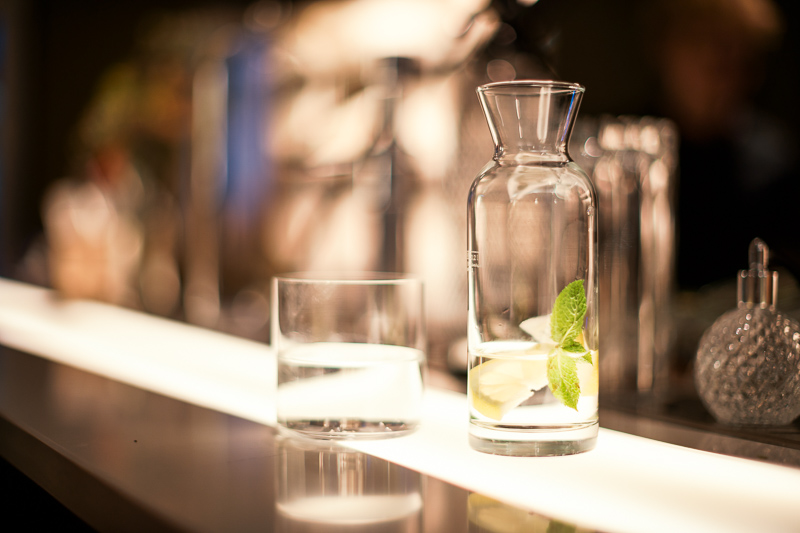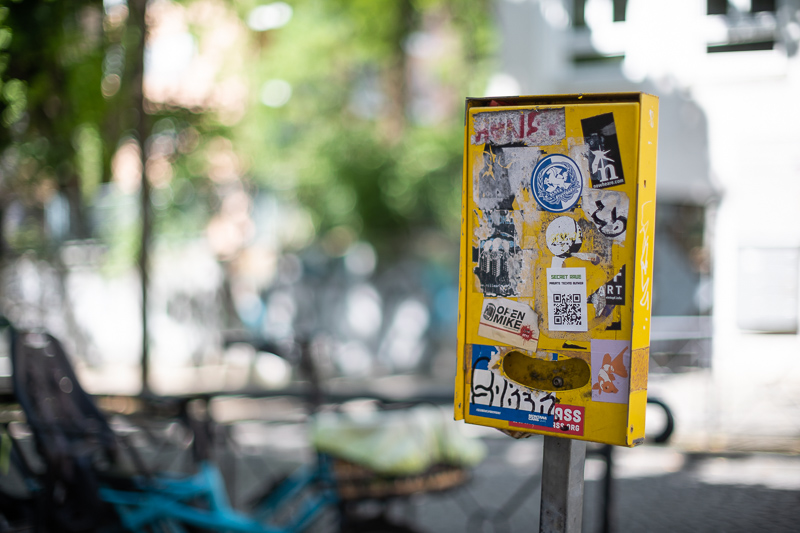 Even at short focus distances complex backgrounds can look a bit messy and distracting and already here stopping down to f/2.0 makes a big difference.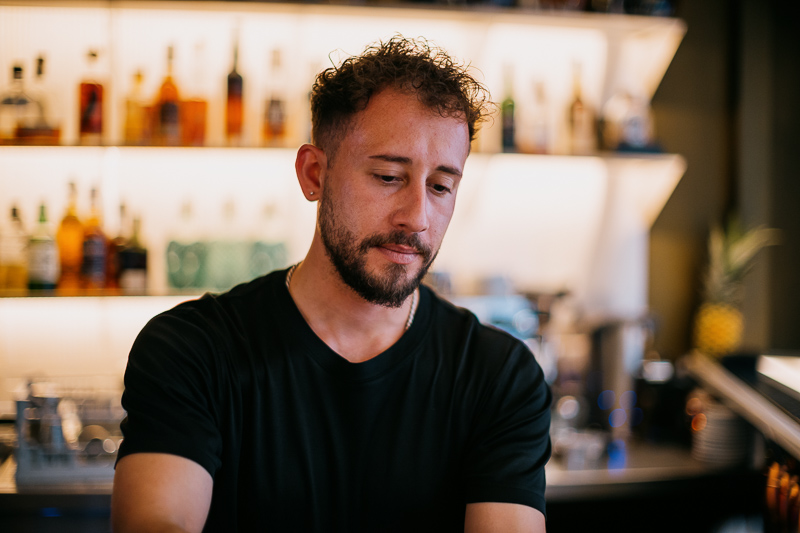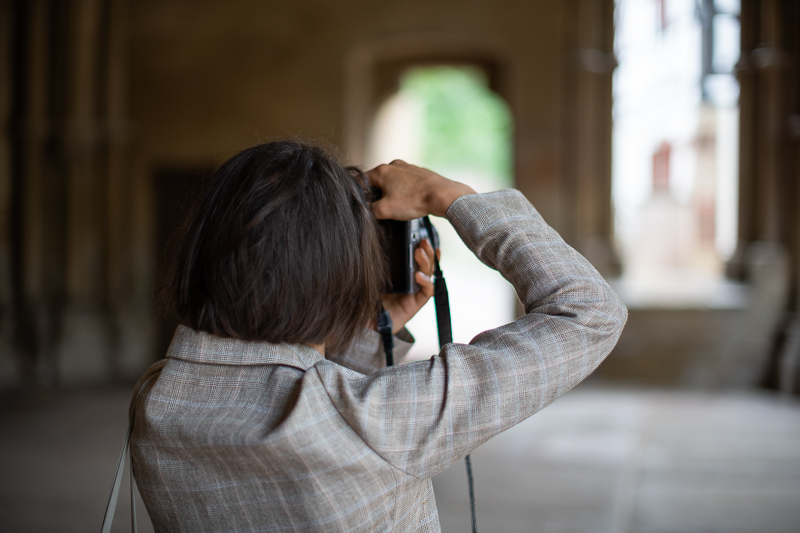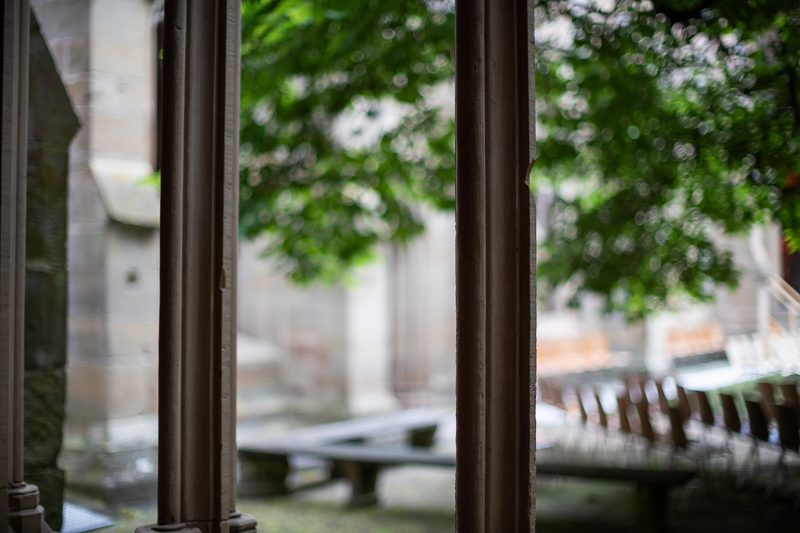 At mid distances foliage and other complex backgrounds can become really distracting thanks to double edged structures.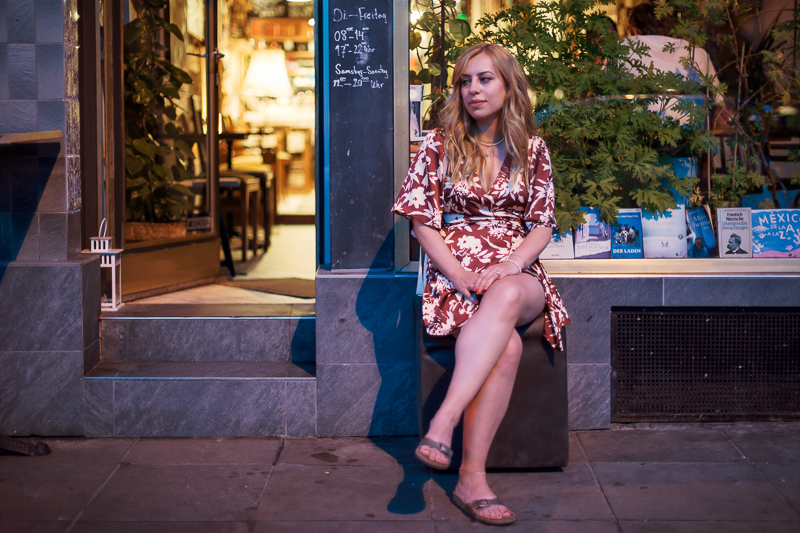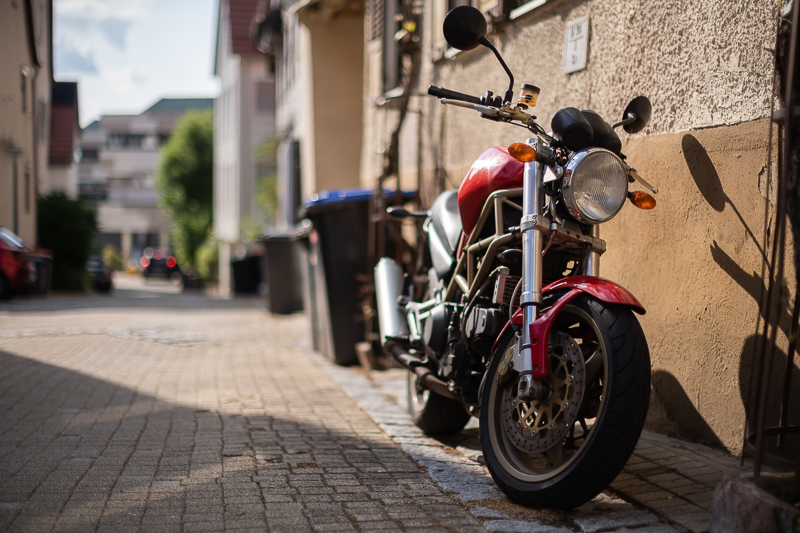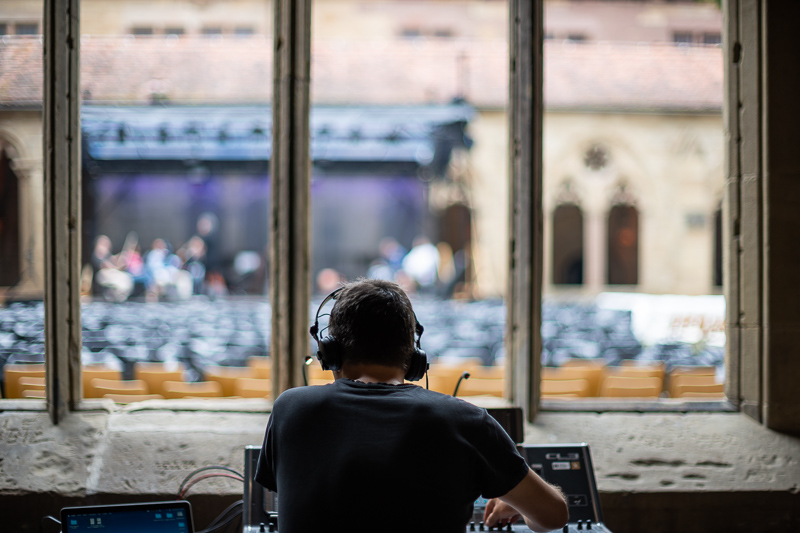 I think the last sample is a real worst case scenario and a prime example for bad bokeh. The background is so distracting that it is hard to keep the eyes on the actual subject.
After having used this lens for some time I get the strong feeling it has been optimized for good sharpness at f/1.2 and not so much smooth or undistracting bokeh rendering.
In comparison I think the Samyang 50mm 1.2 XP draws a much nicer bokeh at f/1.2 – without autofocus of course.
This is a subjective topic though and I am sure there are people who really like the bokeh from this lens, so best have a look at the sample images provided and decide for yourself if you like what you see here.
Sunstars
33% crops, A7rII
I always considered Canon's choice of 8 rounded aperture blades a good compromise between appealing out of focus rendering stopped down a bit and nice sunstars stopped further.
Here you can see why, stopped down to f/8.0 to f/16 we get very appealing (Read more…)