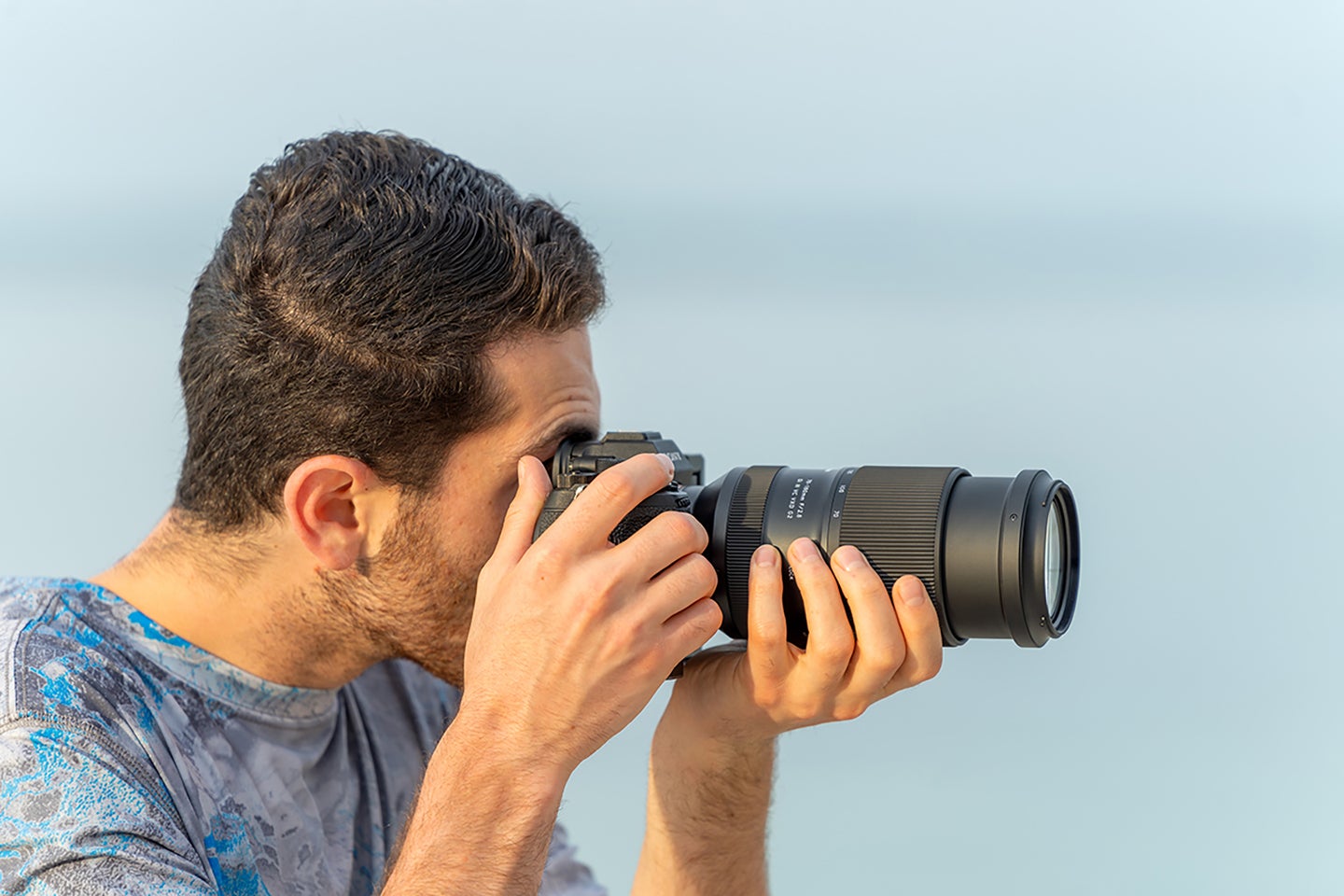 Tamron has been churning out lenses as of late. Just a couple of weeks ago, it announced a 35-150mm lens for Nikon mirrorless cameras. And now, it has announced that it is developing the second iteration of its popular 70-180mm zoom lens for Sony E-mount cameras. The most notable change in this G2 lens is the addition of Tamron's Vibration Compensation (VC), but Tamron says that improvements have been made across the board. The lens is still in the development phase and won't be available until this fall, so Tamron hasn't provided full details as of yet. But here is what we know so far.
Tamron 70-180mm F/2.8 Di III VC VXD G2 details
Tamron's 70-180mm is a very popular third-party lens thanks to its excellent balance of price and quality. Its quick focusing abilities, sharp image quality, fast aperture, and good bokeh all for just over $1,000, make it an excellent value. Though it doesn't provide quite the same reach as a 70-200mm lens, it is still highly versatile and ideal for everything from wedding photography to sports and wildlife.
Though the first version of this lens is quite excellent, the lack of image stabilization was limiting. It is great to see Tamron adding its Vibration Control to the lens, which should make it easier to get sharp images when hand-holding your setup. Tarmon didn't specify how many stops of stabilization it provides, but it is a nice addition, to be sure.
Tamron explained that it revamped the optical design of this second iteration, allowing it to achieve "uncompromising high image quality across the entire zoom range." It also shortened the Minimum Object Distance (MOD) significantly. This new lens will offer a MOD of 11.8 inches, compared to 33.5 inches in the first version. It also will feature Tamron's VXD (Voice-coil eXtreme-torque Drive) linear motor focus mechanism for fast, precise autofocus. Tamron claims it should provide improved subject tracking as well.
Build quality
Despite the addition of vibration reduction, the 70-180mm keeps the incredibly compact form factor of the first version. It measures just 6.2 inches long and weighs 1.9 pounds. Tamron built it to be moisture-resistant, and the front element will feature a fluorine coating. It will utilize 67mm filters, which is the same as most other Tamron mirrorless lenses, and will be compatible with Tamron's Lens Utility for customizing lens functions. And Tamron claims that the new design "improves operability and provides scratch resistance," though it didn't provide many details as to what that means.
The post Tamron is developing a second generation 70-180mm f/2.8 lens for Sony E-mount appeared first on Popular Photography.
Articles may contain affiliate links which enable us to share in the revenue of any purchases made.