Introduction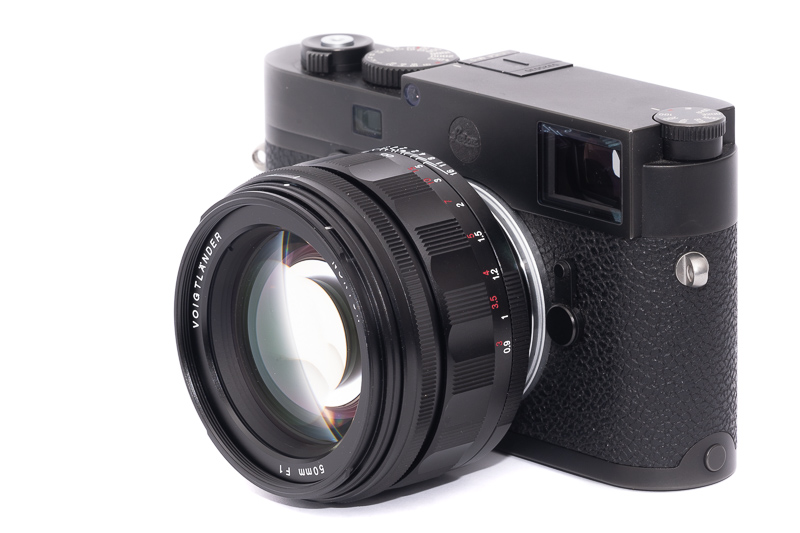 The Voigtländer VM 50mm 1.2 Nokton is a lens, which I always found to hit a sweet spot: a very fast lens that is also sharp with very nice bokeh in a compact package at a still somewhat reasonable price.
This is why I did not expect Cosina to release this more complex Voigtländer VM 50mm 1.0 Nokton so shortly after.
Going by price and technology (grinding aspherical, floating elements) this is Cosina's flagship fullframe lens, so let's find out what it is capable of in this review.
This lens will be reviewed on the 42mp Sony A7rII and the 24mp Leica M10.
Sample Images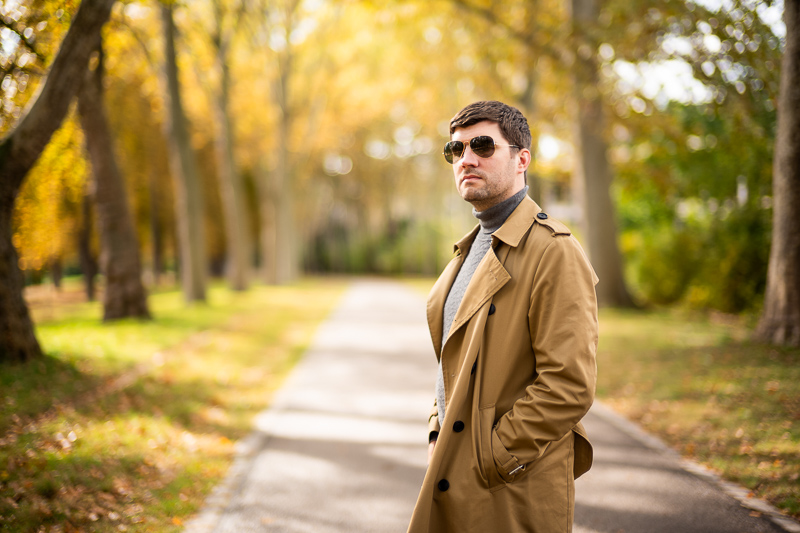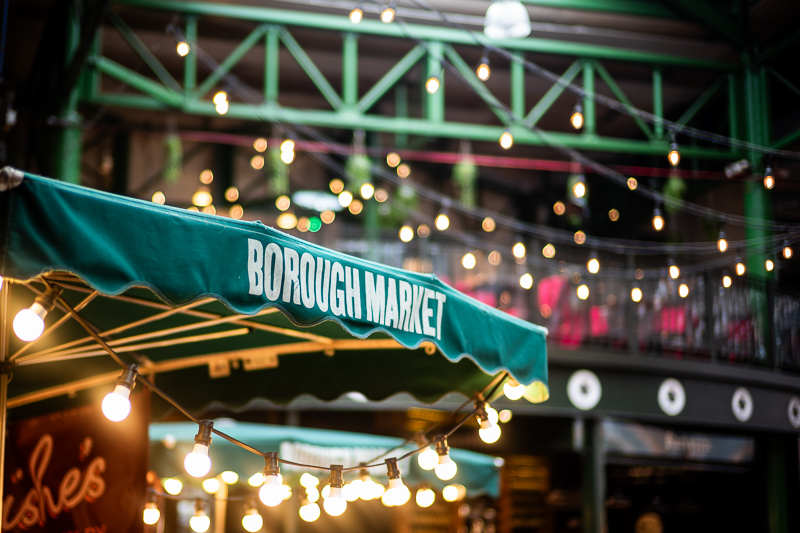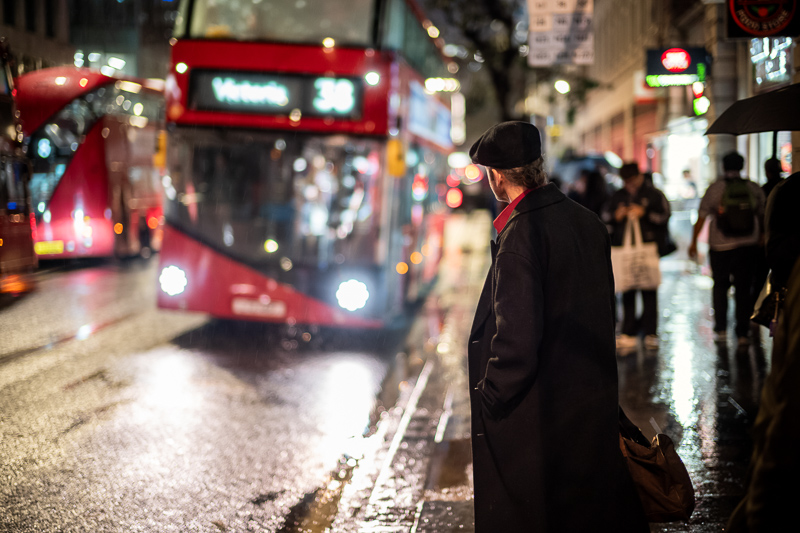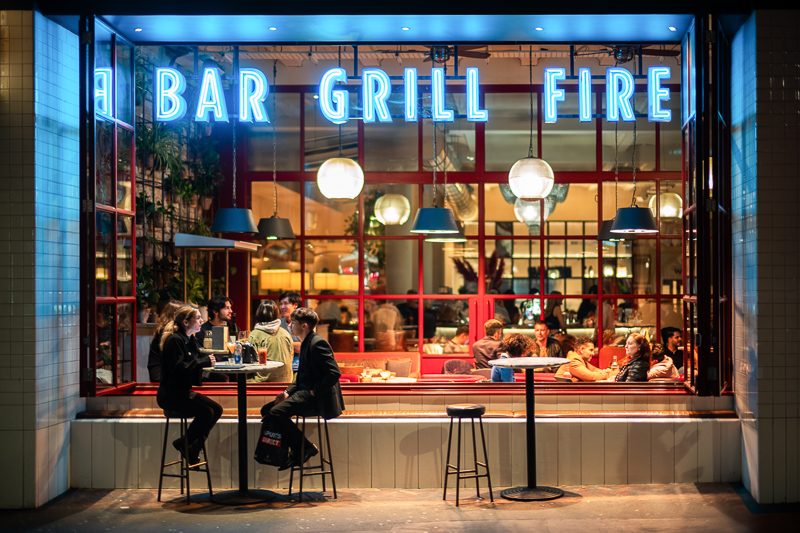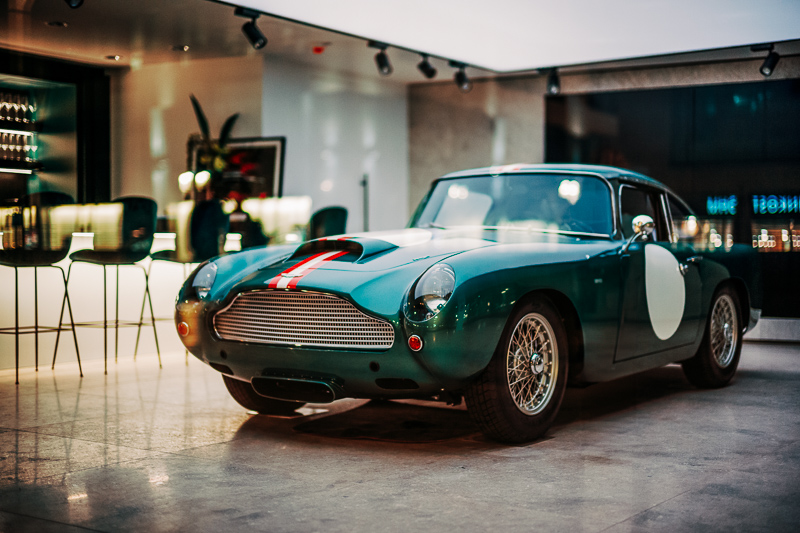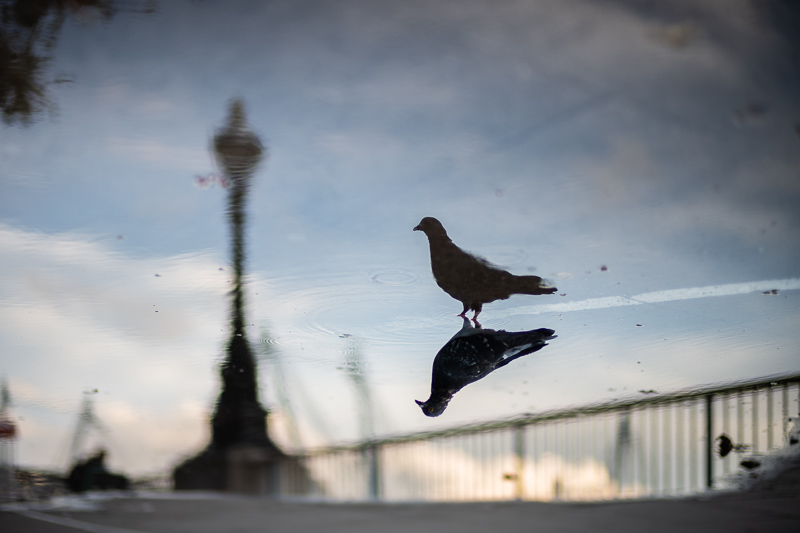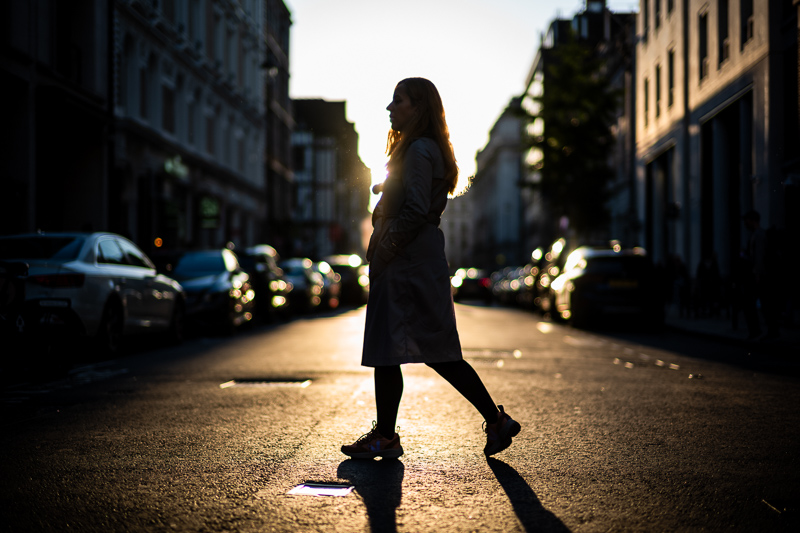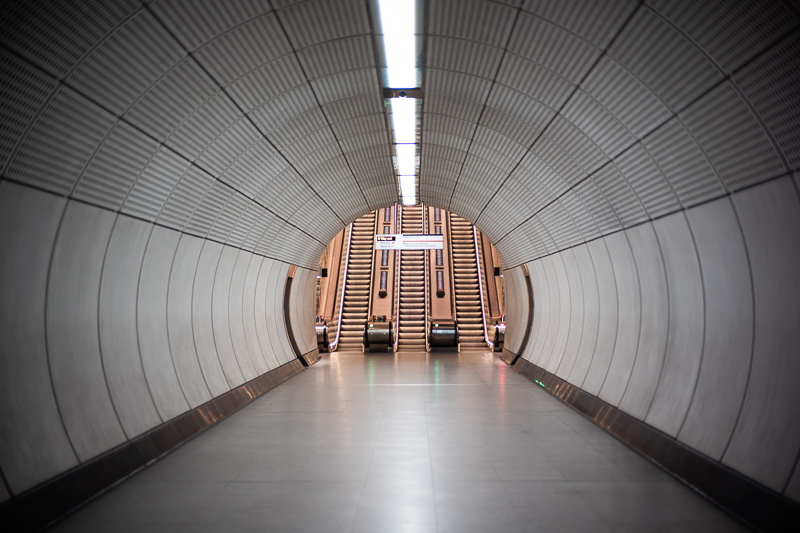 Most of the sample images in this review can be found in full resolution here.
The fastest M-mount lens
I am sure some of you are aware of the existence of the f/0.95 lenses for M-mount (e.g. Leica 50mm 0.95 Noctilux, TTArtisan 50mm 0.95, Zhong Yi 50mm 0.95) so you may wonder: how can this f/1.0 lens be the fastest?
In my Comparison of Super Fast 50mm M-mount Lenses I compared the relative transmission of those lenses and this Voigtländer lets in 0.2 EV more light than the allegedly faster Leica 50mm 0.95 and a whopping 0.9 EV more light than the Zhong Yi 50mm 0.95 M.
I did not have an SLRmagic 50mm 0.92 (T0.95) Hyperprime for comparison, but as it is made of 12 elements I doubt that it will be able to let in more light than this Voigtländer lens. Furthermore, only a handful have been made and it is next to impossible to get.
Specifications / Version History
There have been three Voigtländer 50mm lenses in the f/1.0 to f/1.2 range so far:
Voigtländer 50mm 1.1 Nokton
428g, 7/6 design, 10 aperture blades, 58mm filter, all spherical design, MFD 1.0 m, 2009-2019
Voigtländer VM 50mm 1.2 Nokton
347g, 8/6 design, 12 aperture blades, 52mm filter, 4 aspherical surfaces, MFD 0.7 m, 2018-
Voigtländer VM 50mm 1.0 Nokton
482g, 9/7 design, 12 aperture blades, 62mm filter, 3 aspherical surfaces, floating elements, MFD 0.9 m, 2022-
This Voigtländer VM 50mm 1.0 Nokton is the fastest and most expensive fullframe lens that has been released under the Voigtländer brand so far (as of late 2023), it has the following specifications:
Diameter: 74 mm
Length: 55 mm
Weight: 482g
Field of view: 47° (diagonally)
Filter Diameter: 62mm
Number of Aperture Blades: 12 (straight)
Elements/Groups: 9/7

Close Focusing Distance: 0.9 m
Maximum Magnification: 1:15.3
Mount: Leica-M | Nikon-Z | Canon-RF
buy from amazon.com | amazon.de | B&H | ebay.com | ebay.de (affiliate links) for $1799 or find your local Voigtländer distributor
Disclosure
The Voigtlander VM 50mm 1.0 Nokton was provided by Voigtländer GmbH, the German Voigtländer distributor, for reviewing purpose for a duration of 3 weeks.
Handling / Build Quality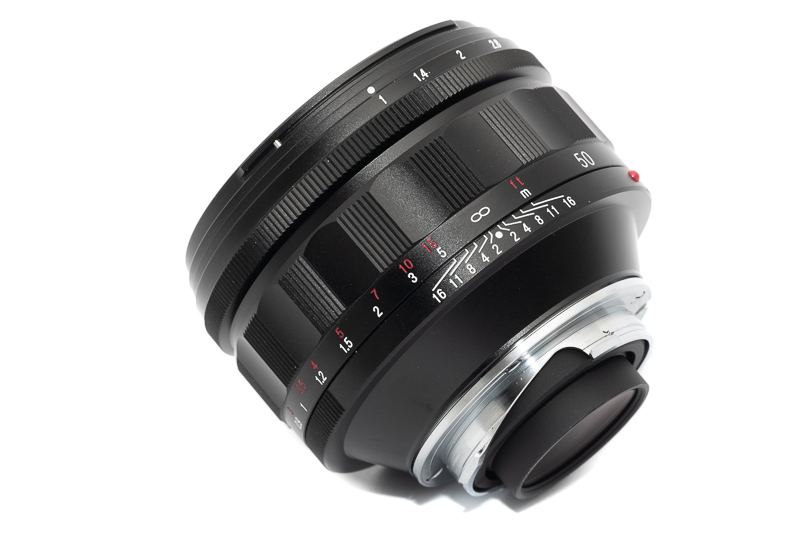 I have said it in the past, there is no clear line when it comes to the casing design of Cosina's VM lenses, but there might actually be some consistency when it comes to their higher end M-mount lenses, as this one looks very similar to the VM 21mm 1.4 Nokton. Everything feels like it is made from metal and all the red/white markings are engraved and filled with paint.
Similar to the VM 21mm 1.4 and unlike to the VM 50mm 1.2 there is no shiny front ring to be found here, which is good news, as that ring could lead to some reflection issues on previous lenses.
The hill/valley focus ring has perfectly even resistance and travels exactly 90° from the minimum focus distance of 0.9 m to infinity, thanks to the long focus throw, setting precise focus is not an issue with this lens, even at longer focus distances.
The aperture ring has half-stop click stops and travels ~110° from f/1.0 to f/16. Interestingly they are not spaced equidistantly here, as the distance between f/1.0 and f/1.4 is bigger than that between f/11 and f/16.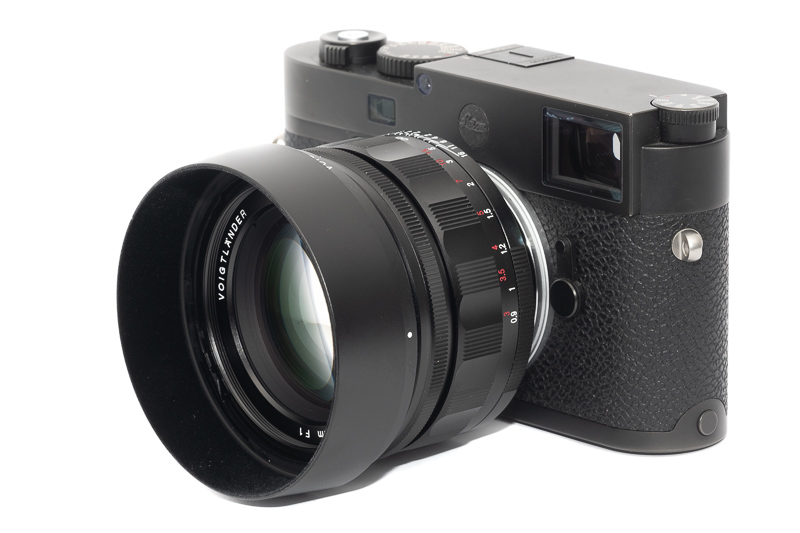 Traditionally the hoods for the Voigtländer M-mount lenses had to be bought separately – whereas they are included with the E-mount lenses; something I never really understood.
Good news here is, that the hood is included and it is also a rather sophisticated design with felt on the inside. Unlike the hoods of many other Voigtländer lenses this one can also be mounted reversed for a smaller footprint in the bag.
Rangefinder blockage
It shouldn't come as a surprise that the rangefinder blockage is significant with this lens. With the hood attached and the lens set to its minimum focus distance even a part of the rangefinder patch is obstructed. Not ideal if you rely on the rangefinder to focus.
On the smaller Minolta CLE the rangefinder patch is completely blocked, even without using the hood, so you cannot properly focus this lens on that camera at all.

In terms of size and weight this Voigtländer VM 50mm 1.0 Nokton is actually closer to its slower brother, the VM 50mm 1.2 Nokton, than to the Leica 50mm 0.95 Noctilux-M. This is still a big and heavy lens, but it surely does make more sense on an M-mount camera than the aforementioned Leica 50mm 0.95.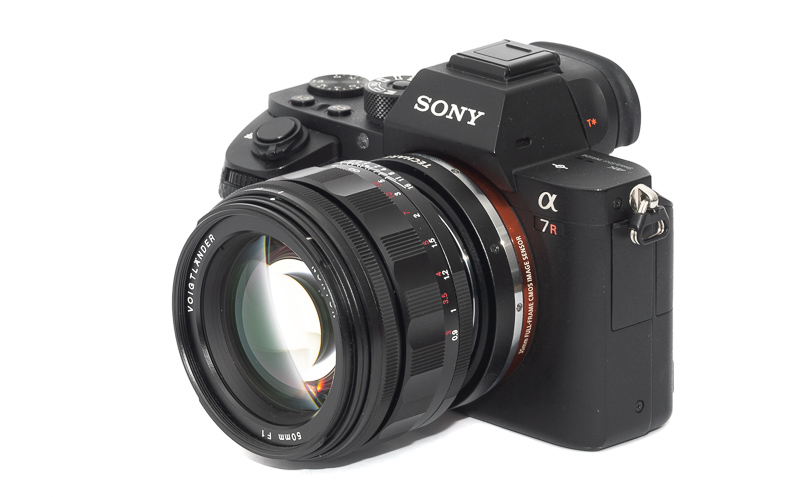 The lens is also available in Nikon-Z and Canon-RF mount, but not for Sony E. You can of course adapt this lens to your Sony camera, but as you will see in the sharpness section, it is debatable how much sense that actually makes. If you think of using the Techart LM-EA9 adapter to turn this into an AF lens, be aware that AF works okayish from f/1.4 onwards, but hunts way too much with the lens set to f/1.0.
Vignetting

Light falloff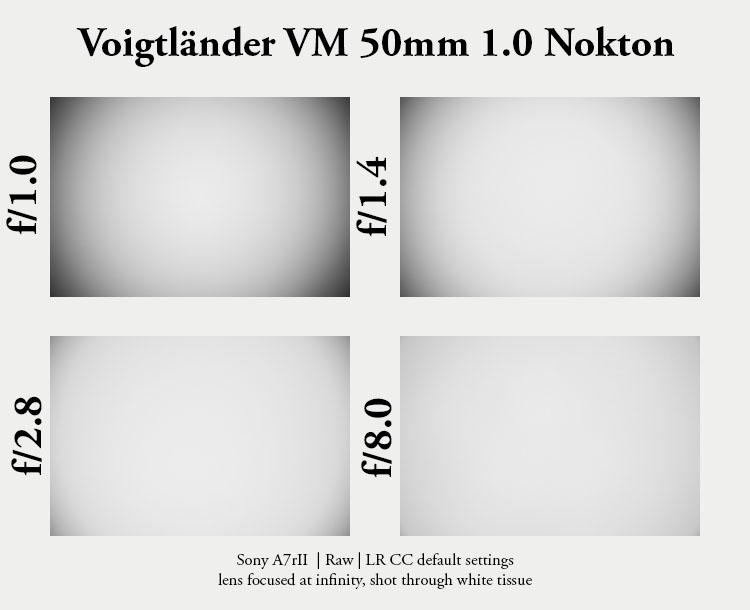 | | |
| --- | --- |
| f/1.0 | 3.7 EV |
| f/1.4 | 3.0 EV |
| f/2.0 | 2.3 EV |
| f/2.8 | 2.1 EV |
| f/4.0 | 1.7 EV |
| f/5.6 | 1.6 EV |
| f/8.0 | 1.4 EV |
| f/11 | 1.2 EV |
The problem with designing lenses this fast for the narrow M-mount is, that the vignetting figures will always be massive and this is exactly what is the case here. And in fact the vignetting figures are even higher here compared to the Leica 50mm 0.95 Noctilux-M, Zhong Yi 50mm 0.95 M, Mr. Ding 50mm 1.1 and Voigtländer VM 50mm 1.2 Nokton – not by a lot though.
It is recommended to have a look at this article first to get an idea how this brightness graph works.
Optical vignetting
Fast lenses usually show a noticeable amount of optical vignetting, especially so the compact ones. Without going too much into technical details optical vignetting leads to the truncation of light circles towards the borders of the frame.
In the center of the frame almost every lens will render a perfect circle, but only lenses with very low optical vignetting will keep this shape in the corners.
So in the following comparison we move from the center (left) to the extreme corner (right) and see how the shape of the light circle changes.
Leica M10 | focus distance 1.0 m
I did shoot all these lenses at the exact same focus distance ensured by the help of a test target situated exactly at 1.0 m from the camera, therefore the results are directly comparable. The Leica lens is at an advantage though, as it has a focal length of 52.3mm, whereas both the Voigtländers have a focal length of exactly 50mm.
I have to say, I was hoping for a better performance in this category. Despite this VM 50mm 1.0 being noticeably bigger than the slower VM 50mm 1.2, the latter shows less optical vignetting. Not only when comparing them at their maximum apertures, but even at shared apertures and still when stopped down to f/2.0.
You can see faint onion ring structures in all these three lenses due to the usage of aspherical elements, but they are not overly pronounced
Sharpness
Focus shift
50% crops, A7rII
The Voigtländer VM 50mm 1.0 Nokton shows a slight amount of focus shift, most noticeable on stopping down from f/1.4 to f/2.0. When relying on the rangefinder to focus this lens (not something I would recommend anyway) I would be a bit careful with using the f/2.0 setting.
infinity (42mp Sony A7rII/24mp Leica M10)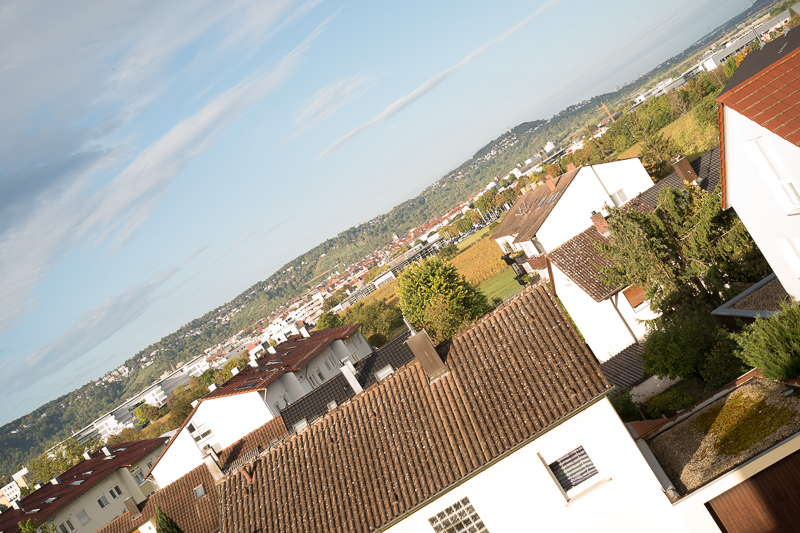 For a lens this fast the performance at f/1.0 at infinity is surprisingly good in the center. On the M10 we see a steady drop in sharpness towards the corners, but even the midframe area doesn't look that bad. Best across frame sharpness is reached around f/5.6.
When used on a Sony (or any other mirrorless camera with a thicker filter stack) there is a massive midzone dip at wider apertures, stopped down to f/8.0 the across frame performance is still good enough for landscape/architecture shooting though.
Looking at the results from my Super Fast 50mm M-mount lenses comparison, the Voigtländer VM 50mm 1.2 Nokton performs better at wider apertures here, but this VM 50mm 1.0 takes the second spot.
portrait 1.5 m (24mp Sony A7III/Leica M10)
Let's see what the performance is like at a typical portrait distance for a 50mm lens of ~1.5 m.

We will be looking at 100% crops from the 24mp Sony A7III and the Leica M10. Both cameras do not have an anti aliasing filter in front of the sensor.
Leica M10 <—> Sony A7III
Voigtländer VM 50mm 1.0 Nokton | f/1.0
Compared to the other Super Fast 50mm M-mount lenses the Voigtländer VM 50mm 1.0 Nokton turned out to be a bit of a revelation in this category.
When used on an M-mount camera this lens shows amazing resolution, contrast and clarity – best in class. The closest competitor is the Voigtländer VM 50mm 1.2 Nokton. Both Voigtländers show way better off center performance than the Leica 50mm 0.95 Noctilux-M.
Now obviously this Voigtländer VM 50mm 1.0 Nokton has been designed for the M-mount filterstack as it performs way worse off center on a camera with a thicker filter stack like the Sony A7III I used here for comparison.
Close 0.9 m, 1:15.3 (42mp Sony A7rII)

100% crops from center, A7rII
The minimum focus distance of 0.9 m may be better than the 1.0 m the Leica 50mm 0.95 and Zhong Yi 50mm 0.95 M are offering, but it is still noticeably worse than the 0.7 m we are used to from 50mm M-mount lenses nowadays.
Both, this Voigtländer and the Leica 50mm 0.95, feature a floating elements design, yet the Voigtländer shows a way better performance at its maximum aperture – despite focusing a bit closer.
Flare resistance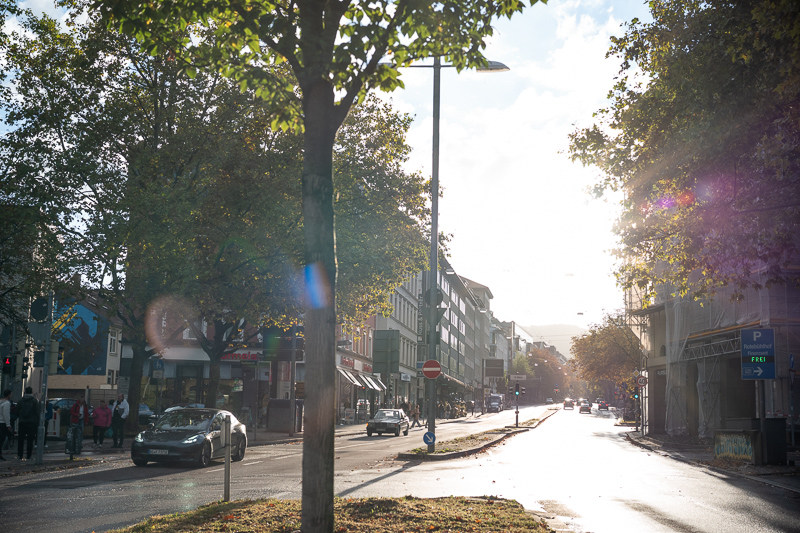 As always evaluating flare is a complex matter since you can get any lens to look bad if you push it hard enough and a slight change of scenario can affect results a lot. Now Cosina's Voigtländer lenses have often been among the best in this category, yet super fast lenses often fared pretty bad, so I am not sure what to expect here.
When not using the hood I noticed rainbow artefacts rather frequently. The hood often does a pretty good job at getting rid of these though:
Leica M10 | Voigtländer VM 50mm 1.0 Nokton | f/1.0

From other lenses I know that stopping down usually helps to get rid of these rainbow artefacts as well and this is also the case here. On stopping down to f/1.7 the bigger artefacts disappear, but if you check the lower right corner there is still an artefact visible that becomes almost unnoticeable on stopping down to f/2.8:
Leica M10 | Voigtländer VM 50mm 1.0 Nokton

So this is one of the few lenses where using the hood actually makes sense and is therefore a good idea. That being said, even when using the hood you may still sometimes encounter rainbow artefacts: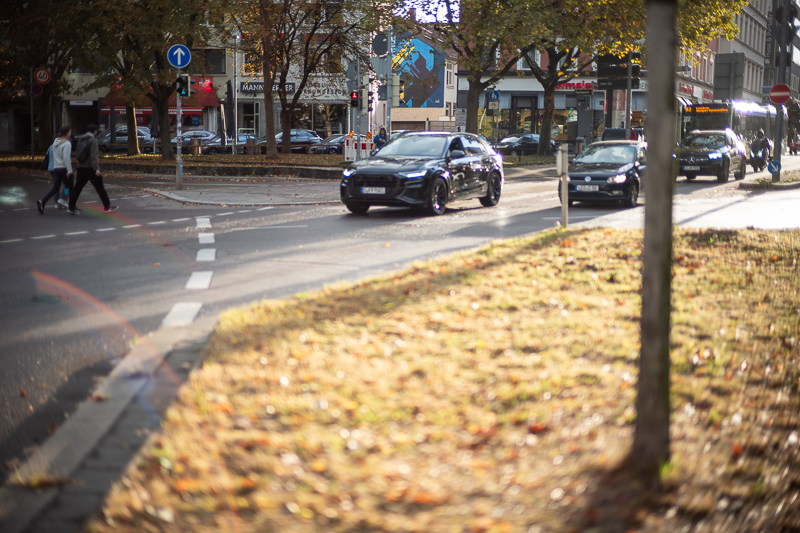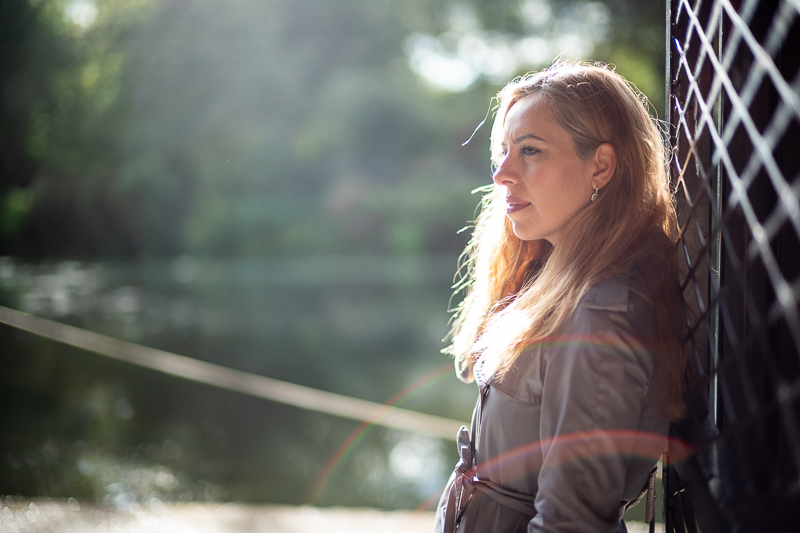 Also at night I ran into situations where street lamps outside of the frame lead to rather big artefacts.
The Voigtländer VM 50mm 1.2 Nokton is the better performer here, as it shows a nearly impeccable flare resistance even without using a hood. Compared to other super fast 50mm lenses the performance is pretty good though and there were many situations where I would have expected way more issues: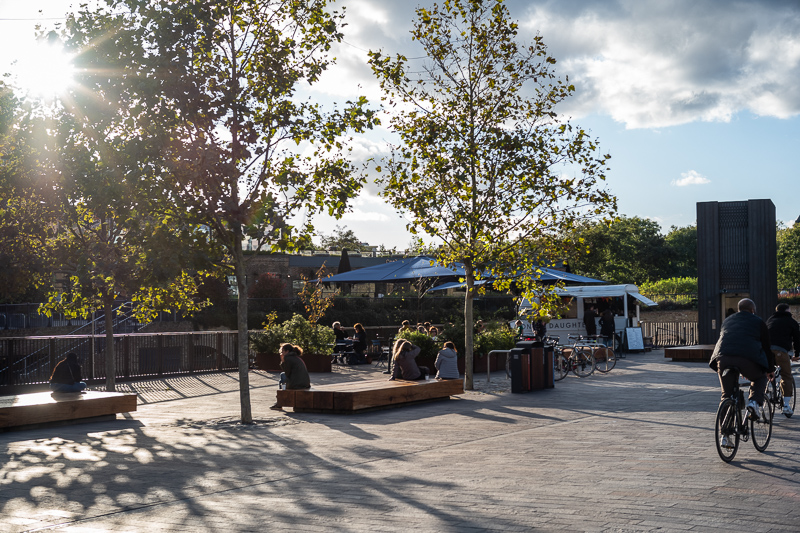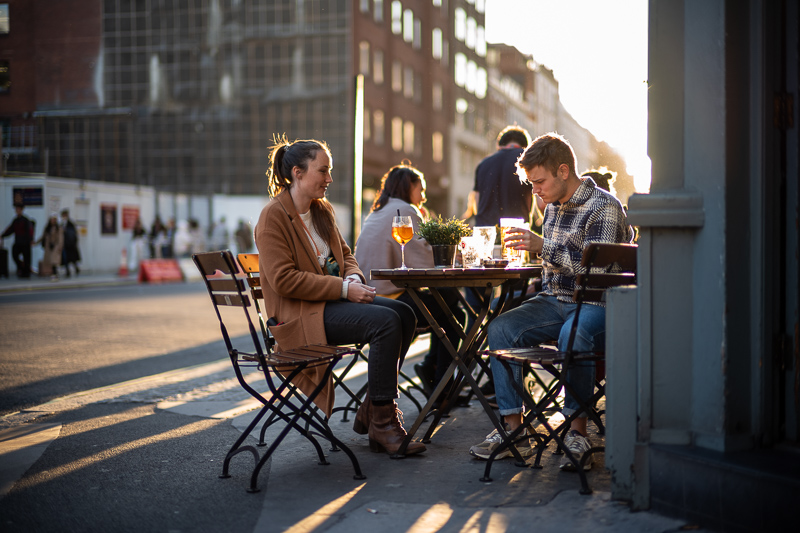 Coma
100% crops from extreme corner, focused at infinity hard stop, M10

The super fast M-mount lenses have all been pretty awful at their maximum aperture in this category. While still true for this Voigtländer, it is actually one of the better ones, way better than the Leica 50mm 0.95 Noctilux at least.
Here by stopping down to f/2.8 the performance is really good in the corners, similar to the Voigtländer VM 50mm 1.2.
Distortion
Leica M10 | Voigtländer VM 50mm 1.0 Nokton | f/5.6
The Voigtänder VM 50mm 1.0 Nokton shows a slight, not perfectly uniform, pincushion distortion. There is no profile in Lightroom/CameraRAW available yet, but I found the correction profile of the VM 50mm 1.2 to be a very good match. Alternatively you can also dial in -2.
Bokeh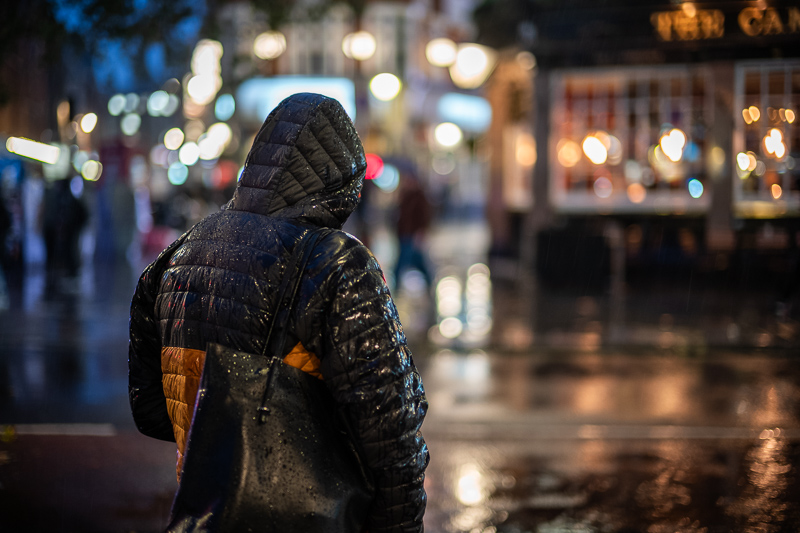 Now this is the category we are here for, aren't we? As usual we will see how this lens performs at different distances.
You can also have a look at my Super Fast 50mm M-mount Comparison, where this lens is included as well.
Close distance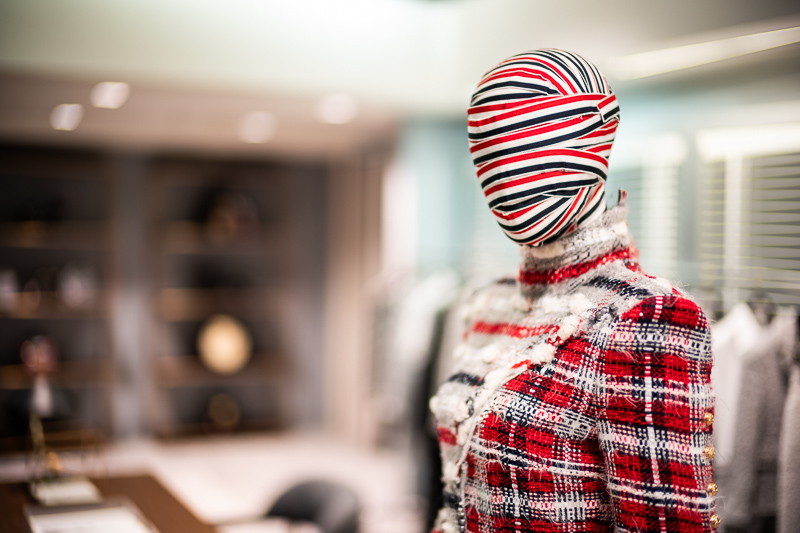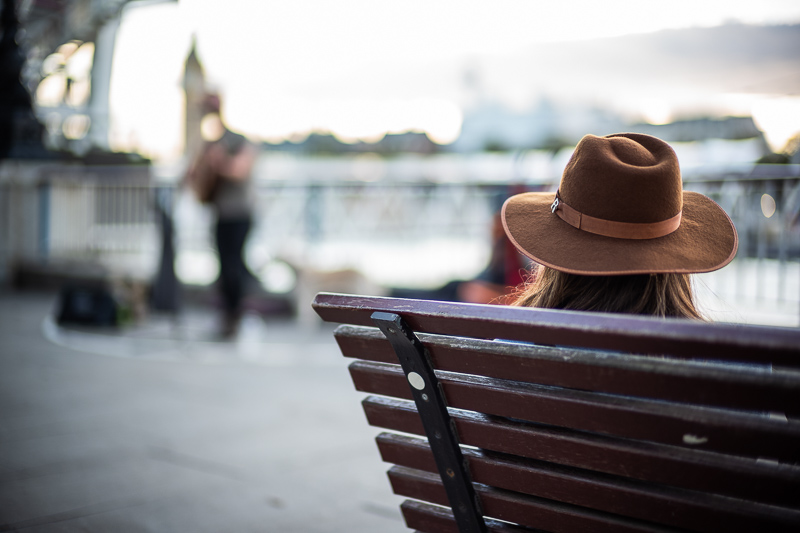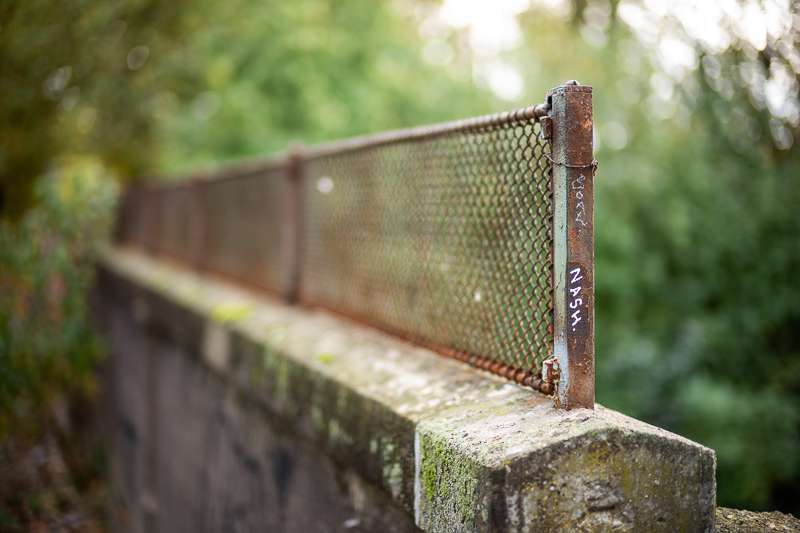 Most lenses draw a smooth bokeh at close distances, which is also the case here. The cat's eye effect is already easily noticeable though. No matter where in the frame your subject is located, sharpness and contrast are always really good, which surely helps with creating a sense of depth.
Mid distance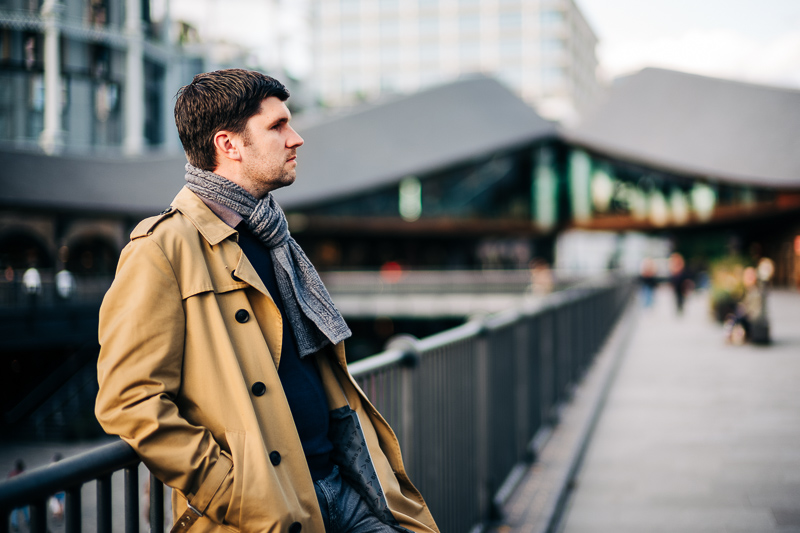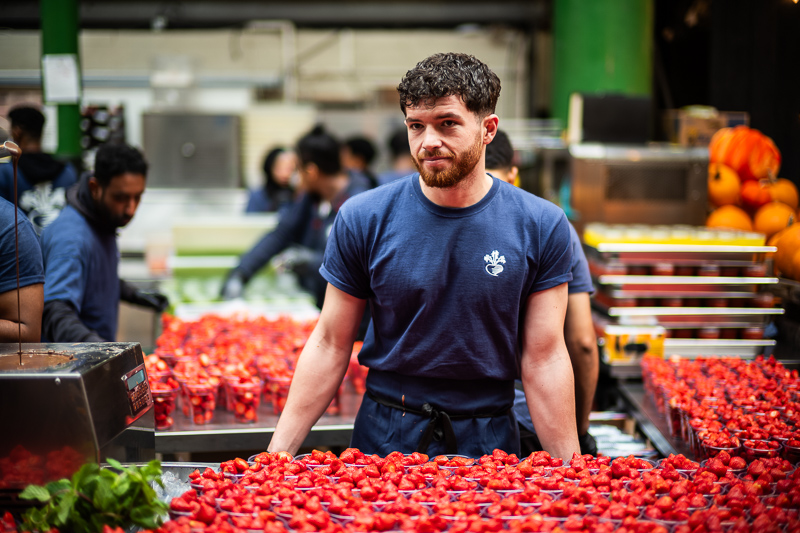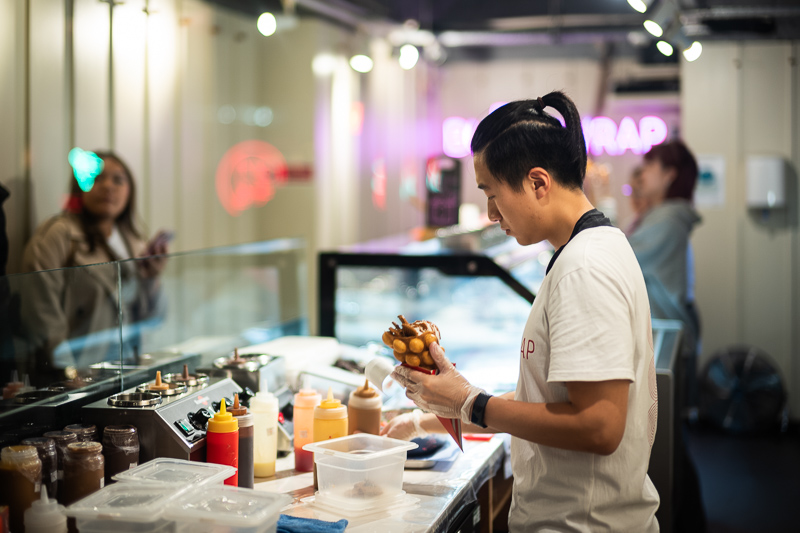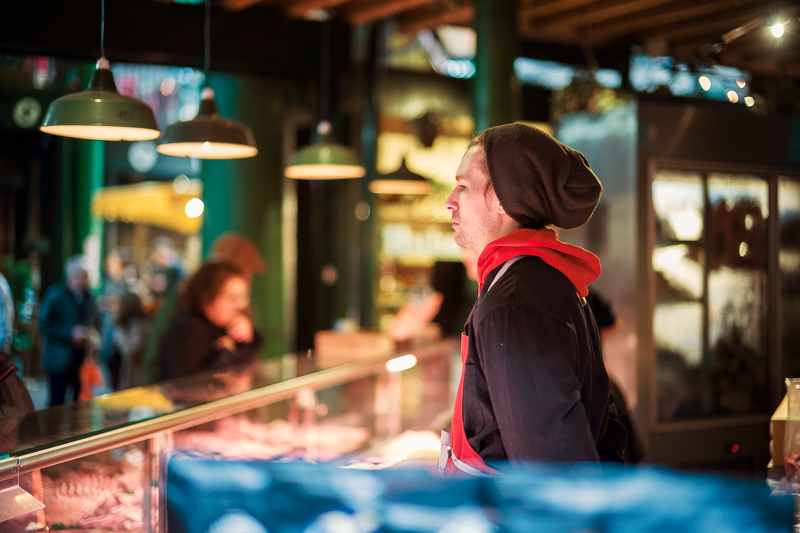 Mid distances are where I think this lens performs best. Contrast and resolution are very good at focus point, the bokeh is smooth and undistracting.
Long distance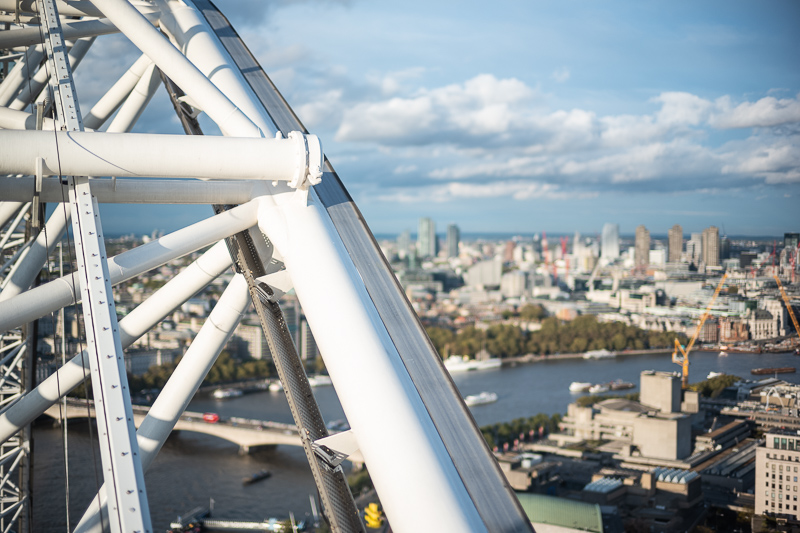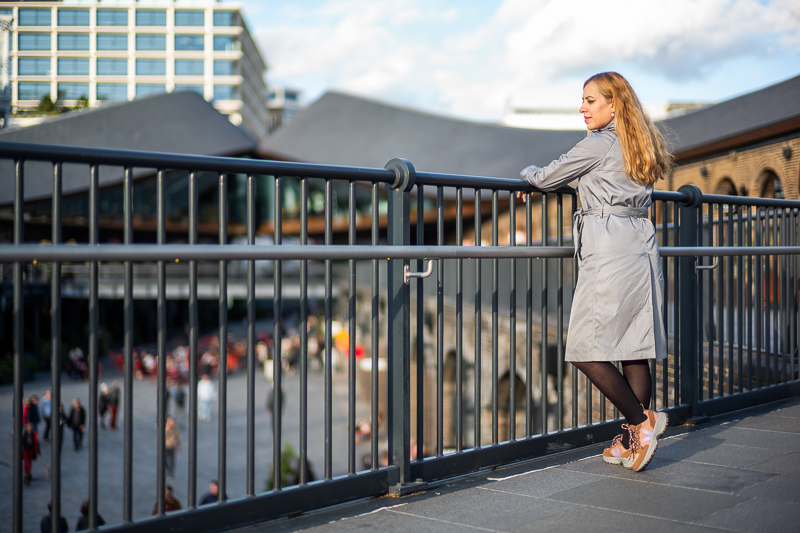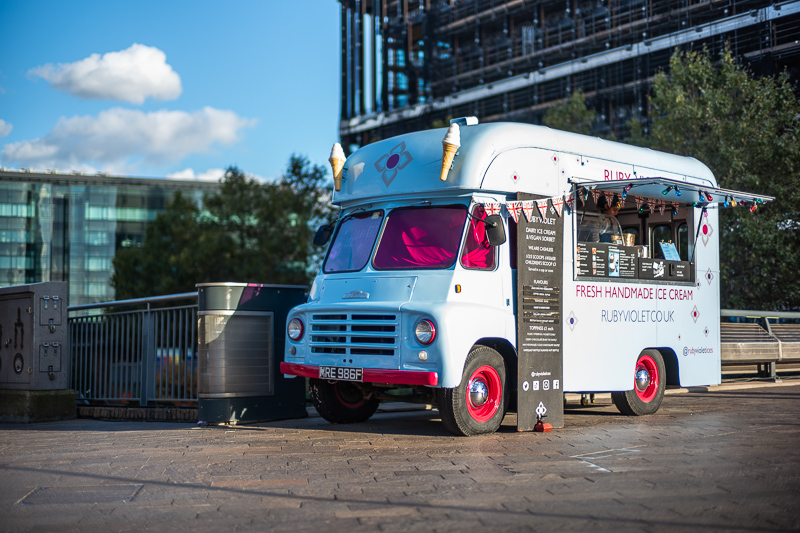 Now at longer distances, there is clearly good and bad. The three samples above are showing bad. Due to the combination of strong optical vignetting and unfavourable field curvature, things close to the borders and corners are in focus even though they are far behind the actual focus point.
This is especially noticeable when the background is flat so the difference between bokeh in the center and on the edges of the frame is most noticeable.
I have used this scene before to showcase (Read more…)