---
This post is by
Michael Zhang
from
PetaPixel

Click here to view on the original site: Original Post
---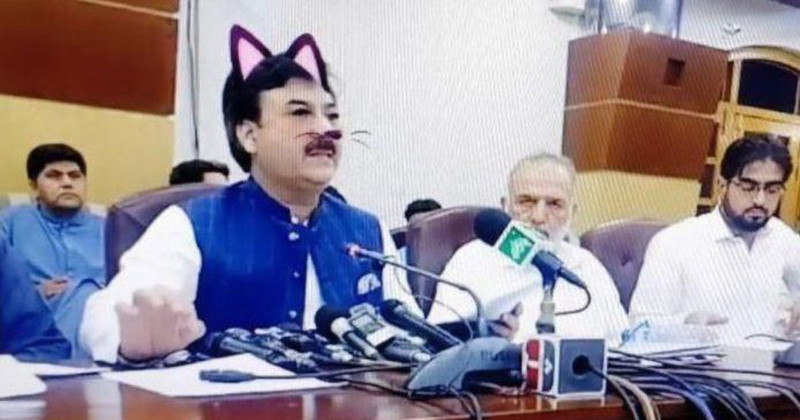 The face filters built into the cameras of social media apps such as Facebook, Instagram, and Snapchat are all the rage these days, but not usually in official government settings. But when a Pakistani politician live-streamed a press conference on Facebook Live last week, a cat filter was accidentally turned on. Hilarity ensued.
Regional minister Shaukat Yousafzai was holding the presser last Friday when viewers suddenly began seeing him with pink cat ears and whiskers.
"I wasn't the only one — two officials sitting along me were also hit by the cat filter," Yousafzai tells the AFP.
Upon noticing the
Continue reading "Pakistani Official Accidentally Uses Cat Filter During Live Press Conference"