---
This post is by
Michael Zhang
from
PetaPixel

Click here to view on the original site: Original Post
---
Photographer Julia Trotti made this 7-minute video that shows how your choice of focal length affects your results in portrait photography.
Trotti photographed the same model using her Canon 5D Mark III and every prime lens she owns: a Sigma 24mm f/1.4, Canon 35mm f/1.4, Canon 50mm f/1.2, Canon 85mm f/1.2, and Canon 135mm f/2. The photos were the enhanced with her $25 Aspen Lightroom Preset.
For her first test, Trotti used each lens while she and her model stayed in the same spots.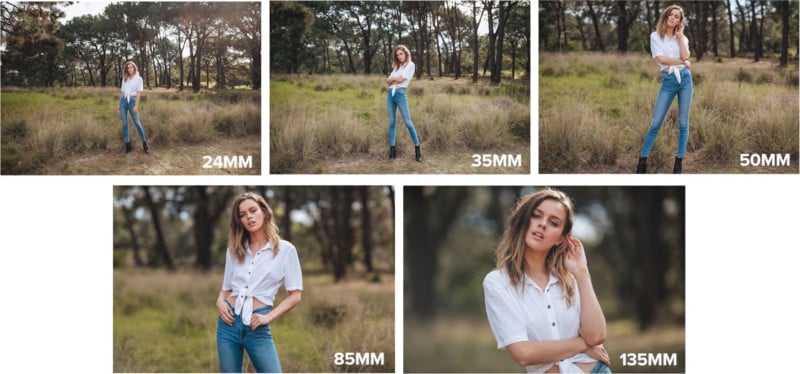 The second series was of full-body shots in
Continue reading "Prime Lens Portrait Shootout: 24mm vs 35mm vs 50mm vs 85mm vs 135mm"